---
[Heavy Pizza Singularity] Page 10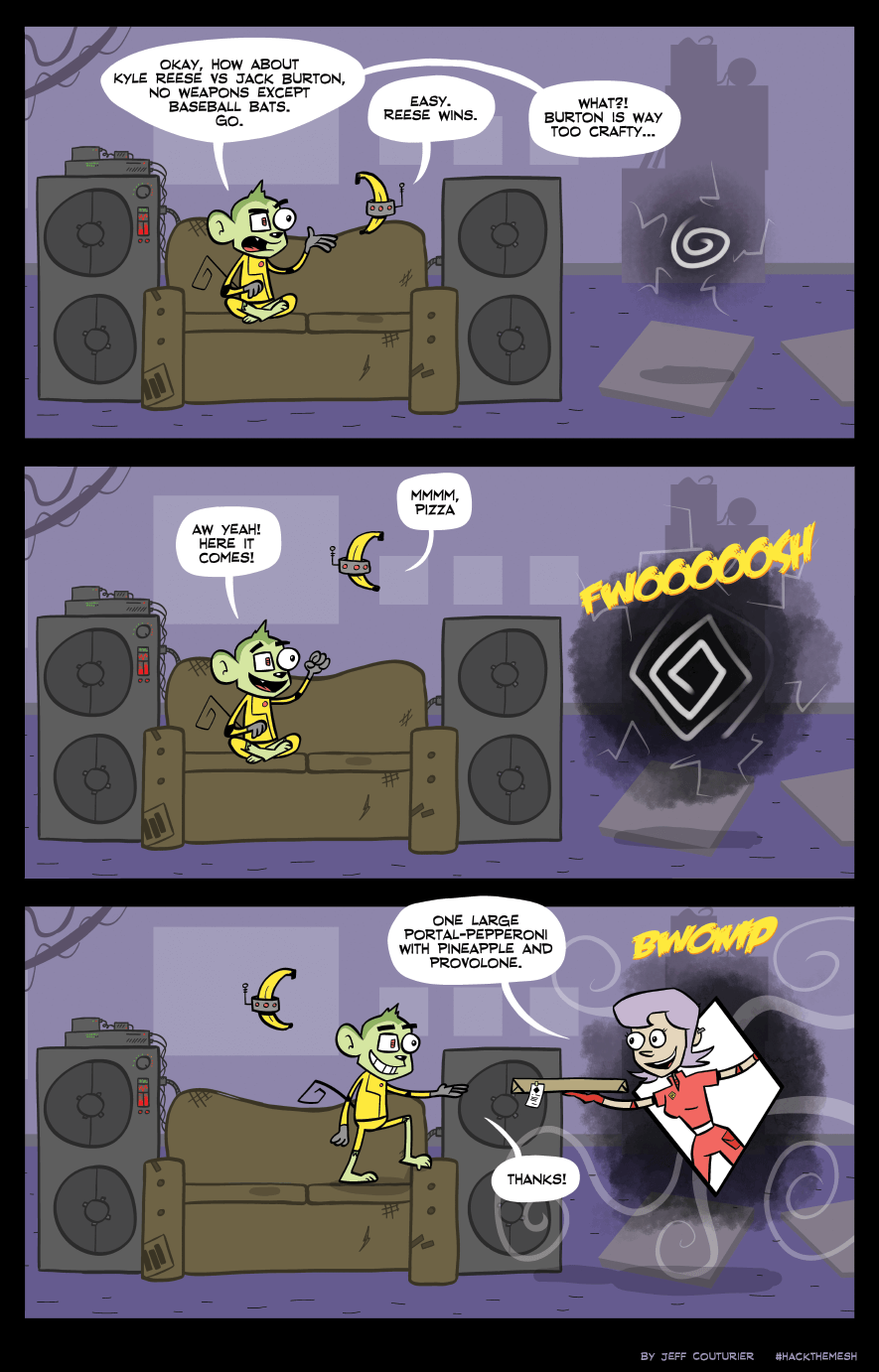 Why ring the doorbell when you can just deliver straight to the couch?
More to come. Check back next week, or join the mailing list to be notified when new pages go up. Or if you want to read it all right now, you can buy the full issue.
Comments? Say it on Twitter.